Link Roundup #18: 10 Things to Know This Week
Accelerate your personal finance knowledge with this regular feature on Ringgit Oh Ringgit – the Link Roundup! I promise you'll find these 10 links informational 🙂
1. This Is What Life Without Retirement Savings Looks Like – The Atlantic
One of my biggest fears in life is being forced to work to cover my living costs when I'm old and in pain. This article interviews people who are exactly in that situation.
Read the article, then note how you feel. For me, it was fear, helplessness and renewed motivation to work my ass off while I'm still young – in that order. If I have this much time to plan, I don't have any excuse for letting the worst-case-scenario happen to me, do I?
2. Starting 1 Jan 2019, M'sians in B40 Group Can Get Free National Health Insurance – WorldOfBuzz

Amazing initiative for the financially vulnerable in our society. The health insurance, called the B40 National Protection Scheme is for 4.1 million people in the B40 income group, who is between 18-55 years old. The protection lasts 5 years.
There's an application process (ie it's not automatic enrolment). If you or your friends/family are eligible, keep an eye out for the announcement.
3. Fashion History Lesson: The Iconic Hermes Birkin – Fashionista
I personally wouldn't have clicked on that headline and read the story, but the tweet version got me:
Birkin bags are actually a better investment than stocks or gold: https://t.co/hxcCVuOw1y

— Fashionista.com (@Fashionista_com) December 30, 2018

"A recent study showed Birkin bags are actually a better investment than stocks or gold, increasing in value by 14.2 percent on average each year."
Holy cow. 14.2% increase? PER YEAR? For a bag?
Yes yes, I know it's not the bag itself, it's the branding of the bag, how the company has successfully made it desirable even at $12,000 price tag (minimum). It makes a fascinating case study. You can say what you want about it, but 14.2% ROI is 14.2% ROI. I even dug up the study – apparently, the waiting list for the bag is 6 years.
It's not a bad idea to buy handbags based on its investment potential. I mean, why not, right? You get to wear it and then sell it off when you're bored with it. According to Fashionista's 5 Classic Handbags Worth the Investment article, some handbags do have high resell value (around 80-ish percent of its original value), but it seems that the Hermes Birkin is on a class of its own – gaining value instead.
Btw, Rosmah has at least 12 Birkin bags. Can we take them and use the money to pay off 1MDB debts please.
4. How Much of the Internet Is Fake? Turns Out, a Lot of It, Actually. – New York Magazine
I can't believe the lengths people would go to make money. I want to believe that people are essentially good, but honestly by this point I'm just jaded.
I never tire of looking at videos of Chinese click farms. It's just so surreal to see hundreds of phones playing the same video for the purposes of fake engagment. pic.twitter.com/bHAGLqRqVb

— Matthew Brennan (@mbrennanchina) December 10, 2018
While we're on this topic, I want to share one of my favourite Reddit forums, r/HailCorporate. Here, redditors call out 'secret ads', or fake ads published to look like native ads. I highly recommend you to subscribe to this forum so you'll develop some scepticism against shady tactics marketers use to sell products and services.
I also want to be more diligent with reviewing crap products that have amazing, overblown reviews on Lazada and Shopee.
5. This Is What 'Self-Care' REALLY Means, Because It's Not All Salt Baths And Chocolate Cake – Thought Catalog
Such a beautifully-written piece. It made me more aware of products that are marketed as self-care and pampering products, when actually what I really need is to force myself to do the things that are actually good for me. At the end of the day, I want a life that I love, not a life that I want to regularly escape from.
6. Some of the biggest livestreamers in China are not teenagers, but farmers – TechInAsia
What a fascinating phenomenon, and a genius way for rural farmers to reach new customers! I can understand why some people would want to tune in – I find myself romanticising the idyllic farming life, too!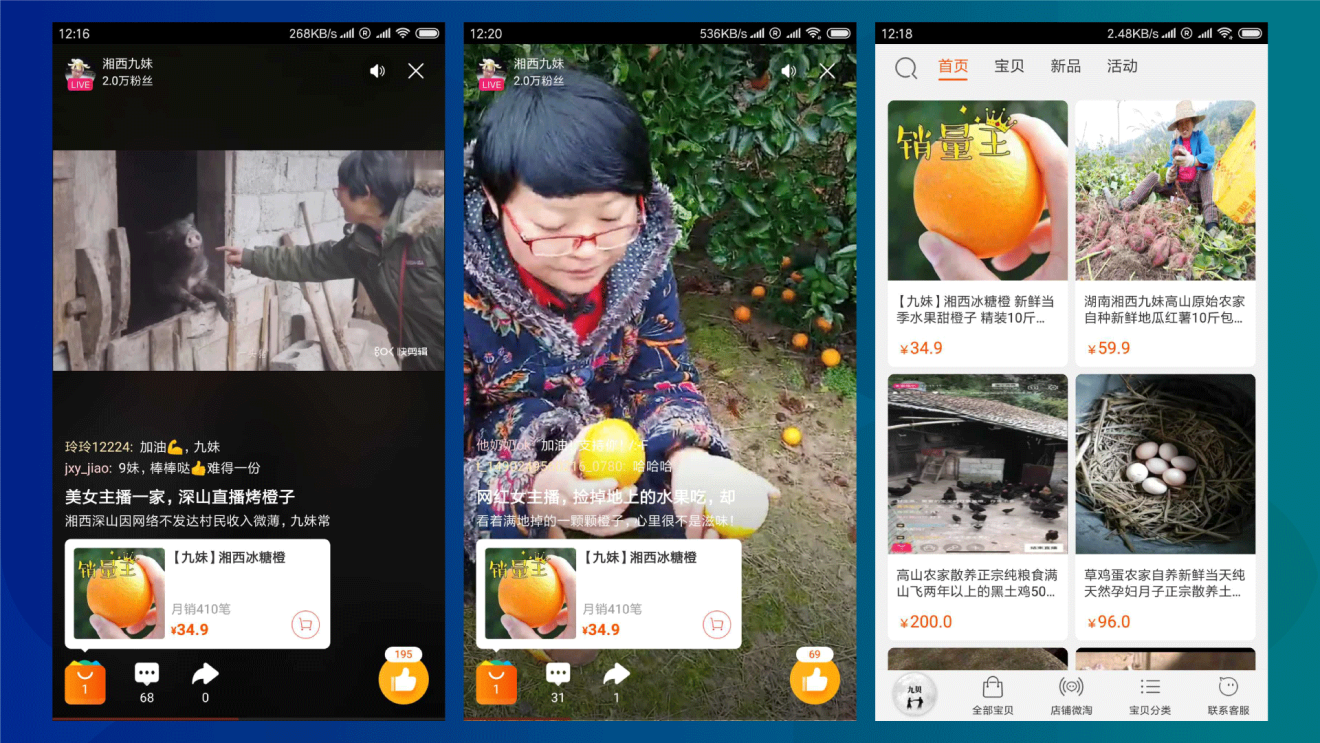 7. Why Insecure People Buy More Things – BigThink
My first thought after reading the article: Ha! So those people are just insecure after all! Show off lah your purchases some more, that just makes you look more pathetic!
My second thought: Wtf Suraya why are you so judgemental why do you derive pleasure out of this you sick woman.
My third thought: You're not that unmaterialistic yourself, you know, you wannabe minimalist. Look around yourself. You're surrounded by shit you don't use.
My fourth thought: Do better. Also notice when you feel like buying stuff – it's likely that you're simply feeling insecure then.
8. The Give Back Box Allows You To Donate Old Clothes From Home – Money
What a simple, yet efficient way to make donations! My mind is blown! Can someone implement the same for Malaysia please?
9. We're Already in A Bear Market – We Just Can't Admit It Yet – Pelham Blue Fund
I really enjoyed this insightful post about stock trends in Malaysia, especially the industries that find themselves struggling after enjoying the 'premium' status for many, many years. It's a brilliant thought article about the upcoming recession.
I think 2019 may be the year I finally get into stocks. The plan is to curate a list of say 20 or so companies, follow their news, make 8-10 picks based on how value for money they are and their likelihood of surviving the recession, and buy them when their prices are low, to keep for long-term. Those of you who are into stocks – what do you have to say about this strategy?
10. 30 Online Purchases That Will Start Saving You Money on Day One – MoneyTalksNews
Can I just say that you don't really need all the items in the article? Sometimes I feel that things that are marketed as a 'money-saving' item is just a ploy to get you to buy more stuff.
Take reusable bottles, for example. Yes, it's great to use them. No, you don't need the fancy RM120 tumblers.
Or how about reusable bags? Yes, awesome, save yourself 20 cents per plastic bag, and great for the environment, too. But instead of buying a pretty bag, how about re-using the freebie totes that companies give you during events and stuff?
Sometimes I get sucked into the whole narrative, too. I've considered buying a sprouts growing kit so that I can 'save money' on fresh sprouts. I'm tempted to get coupon books to get access to deals, all while aware that it will encourage me to spend more money to make the purchase 'worth it'.
That said, I'm not about to stop reading these articles. Something about 'being allowed' to make these purchases if I want to is just super appealing to me. But yeah. I have to remember my rule often: 'use it up, wear it out, make it do or do without'.
---
That's it for this round, catch you next time! Want to submit a link you thought was great? Reach out to me on FB or Twitter.
To read past link roundups, please click here.