Link Roundup #36: 10 Things to Know This Week
Accelerate your personal finance knowledge with this regular feature on Ringgit Oh Ringgit – the Link Roundup! I promise you'll find these 10 links informational 🙂
1.  How to Start a Business With No Money – The Street
Note: you can start a business with no money but there's no such thing as starting a business with no effort.
Here are 8 methods listed:
Start a service or consultation business
Crowdfunding
Incubators
Angel investors
Line of credit
Small Business Administration (I'm not sure we have an equivalent for Malaysia – let me know if we do)
Small business grants
Friends and family
This is just me, but I consider people who like to fund their business ventures with mostly OPM (other people's money) as somewhat entitled. I stay far away from them.

2. 4 Simple Techniques to Remember Everything You Learn – Enterpreneur
Learning is one of the greatest joy in life. The fact that we can learn almost anything we want through the internet is nothing short of amazing.
Remembering what you learn is another matter, though.
This article does a good job in explaining tecniques you could do to remember what you've learned. I'm happy to note that I'm already doing some of them in practice. For example, I love doing reflections. In a way, doing these link roundup series is also a way I use to remember things.
I'm very grateful that sharing what I love to do (learning about personal finance) helps others. It's very fulfilling.
3. Malaysians Set for 26% Pay Hike If Women Get Fair Access to Work – Bloomberg
And that's according to a report by the World Bank.
The same report also said:
Malaysia should expand child care coverage until up to 17 years of age, from as old as 6 currently,
Improve access to affordable child and elderly care especially for the urban poor, and
More than half of women cite housework as their reason for not joining the labor force
4. Financial Independence Will Not Set You Free – The Ladders
"Once you no longer have to worry about paying the bills, the more money you earn will not make you feel any different. Sure, you won't have money problems anymore, but you will still have human problems."
That's a really good quote and reminder for myself. Money can't fix everything.
5. What if nearly everything we thought we knew about poverty was wrong? – World Economic Forum
This article made me think. The author, Martin Burt, who wrote a memoir about his work to eradicate multidimensional poverty through the Poverty Stoplight initiative – is completely right to point out that solutions to poverty have been been designed by people who are not in poverty.
Instead, he challenged the reader to think about:
What would happen if we gave poverty back to poor people?
What would happen if we could find a way for poor people to ask their own questions and create their own poverty indicators?
What if we could collect poverty information in a way that put relevant data into the hands of families, so they could be the ones planning and implementing their own family poverty-elimination program?
And what if we allowed poor people to define what success looks like?
Food for thought. Too many people want to 'save' the poor, and while the effort is commendable, it is also true that sometimes we can be ignorant and make things worse by using the wrong approach.
6. 19 Clever Money Hacks That Will Make You Say, "Why Didn't I Do This Earlier?" – Buzzfeed
I really like #14 – If you're prone to impulse purchases, only carry cash when you're out and about. Cashless payment methods promotes overspending.
In practice, I probably won't stop carrying my phone (for the ewallets) and my credit cards (in my purse), but I think I'll do my best to only pay for impulse purchases with cash to induce 'the pain of paying'. That negative feeling will hopefully reduce my impulse spending tendencies.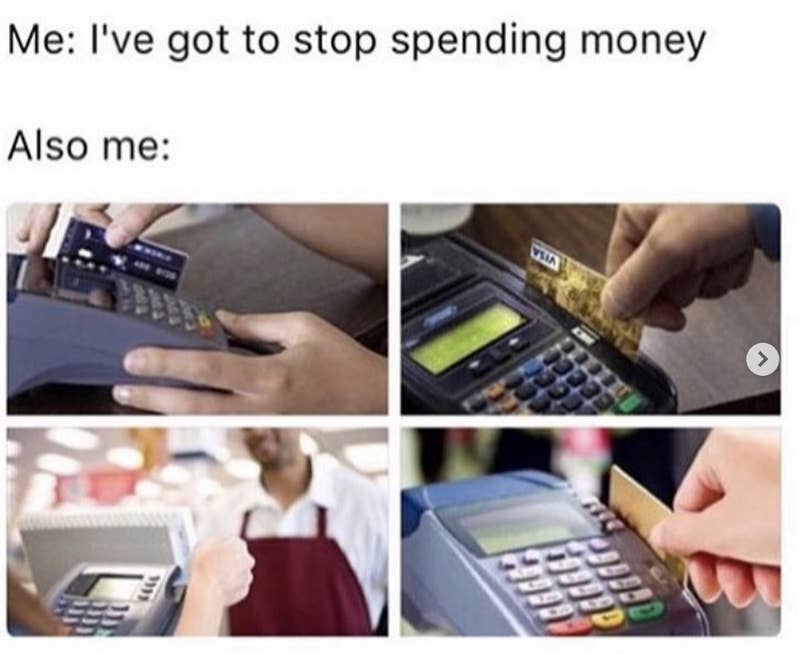 7. The Sneaky Marketing Tactic That Always Makes You Spend More Than You Want, & How To Avoid It –  The Financial Diet
!! Amazing article, a must-read! It is in your advantage to know and recognice the practice of cross-selling.
Cross-selling isn't just the 'Users who purchased this item also bought X, Y and Z' section. It is also:
Clothing that requires special accessories, storage, or cleaning
Beauty products – like the ones that require special brushes
Home organisation tools – before you buy containers, do some decluttering first. You may not need them after all
Technology upgrades – Apple is famous for this. There are so many upsells in the iOS ecosystem
The author ended the article with the call-to-action 'stop buying stuff that requires you to buy more stuff'. LOVE IT.
8. 2 Easy Ways to Help Build Your Employees' Confidence at Work – Inc
Is your manager doing a good job in encouraging and instilling your confidence? Especially for female staff members?
"Without confidence, high growth isn't possible. And confidence is experienced differently between men and women at work. A Hewlett-Packard internal study found men applied for promotions when they met 60 percent of the requirements; women only did when they met 100 percent of the posted qualifications."
9. Why I Don't Budget – Wanderlust Wendy
As I shared in my How Expense Tracking Looks Like (As Someone Who Doesn't Budget) article, I don't particularly like budgeting in the truest sense of the word too. Glad to know I'm not alone in this mindset.
Its not that I'm against budgeting. If it works, it works, but I don't like the constraint. I like how Wendy likened budgeting to dieting, and expense tracking to mindful eating.
Haha isn't it funny how you can use diet analogies to personal finance? There are also concepts like spending fast and things like that.
10. Til Debt Do Us Part episodes on YouTube
Til Debt Do Us Part is a US TV series where financial advisors give reality checks to people who are really, really bad with money. Many episodes are available on YouTube.
Embedding one of the top-viewed episodes here – a couple which somehow did not realise they are spending 3 times their income every month. Seeing their positive attitude towards fixing their money issues is very satisfying.
—
That's it for this round, catch you next time! Want to submit a link you thought was great? Reach out to me on FB or Twitter.
To read past link roundups, please click here.