Link Roundup #44: 10 Things to Know This Week
Accelerate your personal finance knowledge with this regular feature on Ringgit Oh Ringgit – the Link Roundup! I promise you'll find these 10 links informational 🙂
1. How to Build a Great Relationship with a Mentor – Harvard Business Review
According to the article:
The research on the power of mentorship is pretty clear: People with mentors perform better, advance in their careers faster, and even experience more work-life satisfaction. And mentors benefit, too. After all, "to teach is to learn twice."
But somehow, our culture kind of promotes animosity between different age groups? The whole #OKBoomer thing made it worse (I understand why it trended; its just, does it do more good or does it do more harm? That's the question).
In 2020, I do want to unlearn negative stereotypes I had of older folks. We Millennials and Gen Z talk big of being inclusive, so let's walk the talk. Ageism is a form of discrimination as well.

2. Make This The Year You Stop Wasting Food (And Money) – HuffPost
Of all the tips in there, I think this one is the most helpful: store foods to last. Knowing how to store produce properly makes them last longer.
If you're too lazy to do that (like me), then do what I do: buy mostly long-lasting produce, not the ones that go bad in a couple of days. Either hearty ones like cabbages and carrots, or frozen ones like frozen spinach and blueberries.
Related: 5 Things I Did To Reduce My Damn High Groceries Bill
3. When a Promotion Leads to a Divorce – The Atlantic
One major contributing factor to great life satisfaction AND financial stability is long-lasting marriages, which is why I will keep sharing research-backed articles discussing the intersections of marriage life and careers.
This particular one invites a lot of self-reflection. The article said:
"Divorce was especially likely when the recently promoted wife was at least four years younger than the husband and when she had taken the great majority of parental leave time."
"In select interviews, the researchers heard from some men that their newly successful wives "didn't care about him or the household anymore," as they put it in an email to me. "The man did not take pride in her promotion but rather thought that she didn't care about him as much as she used to."
The solution, as it turns out, isn't hard. Simply a change in perspective – above all, its about being happy for the people you love.
After women get promoted to CEO, they're 2x as likely as men to get divorced.

Apparently one of the reasons is male ego.

Hey men: when the women you love succeed, it's not a threat to your status. It's a cause for celebration.#SundayThoughts #wef20 https://t.co/uYBhhMVnOA

— Adam Grant (@AdamMGrant) January 19, 2020
4. 'The Best Thing You Can Do Is Not Buy More Stuff,' Says 'Secondhand' Expert – NPR
"Your average thrift store in the United States only sells about one-third of the stuff that ends up on its shelves," he says. "The rest of the stuff ends up somewhere else."
Okay guilty as charged. I've certainly justified buying more stuff with the intention of donating old stuff away.
Turns out, I've overestimated the value of my donations. They're not being used, they just become waste. All that feel good feeling, for nothing. A great example of causing harm even with the best of intentions.
Quick, how can I feel better about myself?
5. Wonder What to do with Old T-Shirts? Here are 15 Things Beyond Turning Them into Rags – WellandGood
So many amazing ideas to reuse and repurpose all those t-shirts!
Turning them into totebags is such a great money-saving idea hack too??! (Or a business idea??)
6. These 3D-printed homes can be built for less than $4,000 in just 24 hours – Business Insider
It's so COOL to see 3D printing technology progressing right before my very eyes. The fact that you can make houses with it. Houses. Wow.
And they look so nice, too. I'd live there!
Can you imagine printing out a bunch of these and creating your own BnB business? Or a nature retreat of sorts? Or even your own isolated home-away-from-home?
7. 20 Influencers Share Their Best Money Tips for 2020 – Mr Stingy
Find my contribution at #12!
(Mr Stingy called RoR 'the best personal finance blog in Malaysia today' *squeeee*)
8. 4 Topics Finance Experts Always Disagree On, & What That Means For You – The Financial Diet
Because all of us HATE 'it depends'-type answers.
Which should you do first: Paying off debt or grow emergency funds, insurance and retirement savings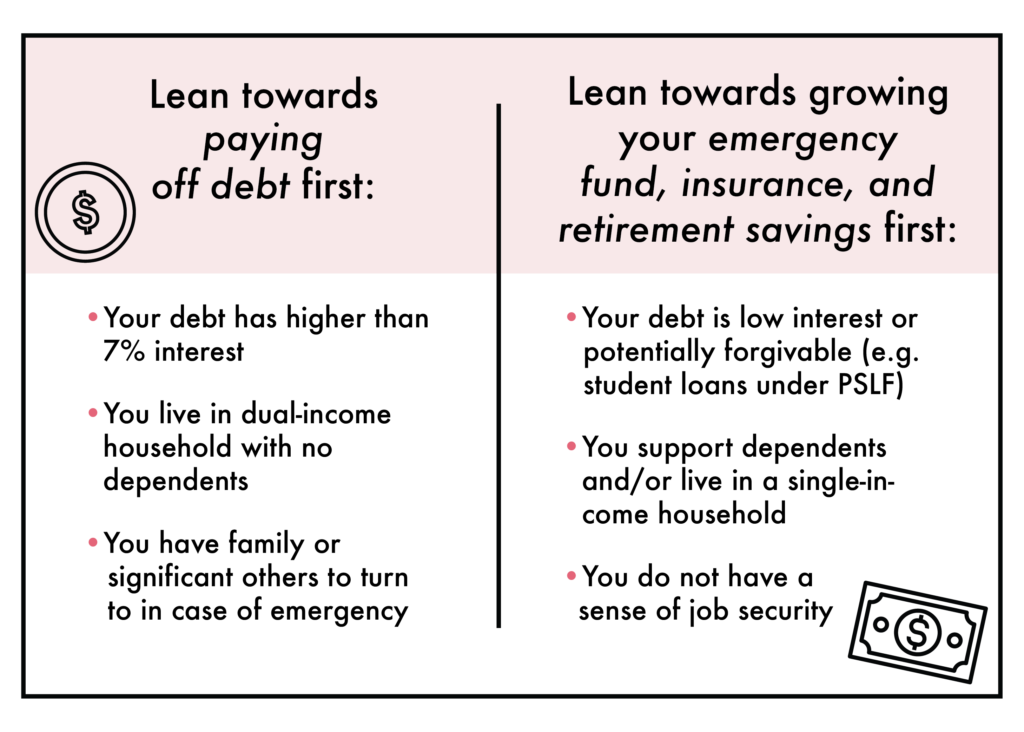 Which should you do first: Cutting expenses or growing income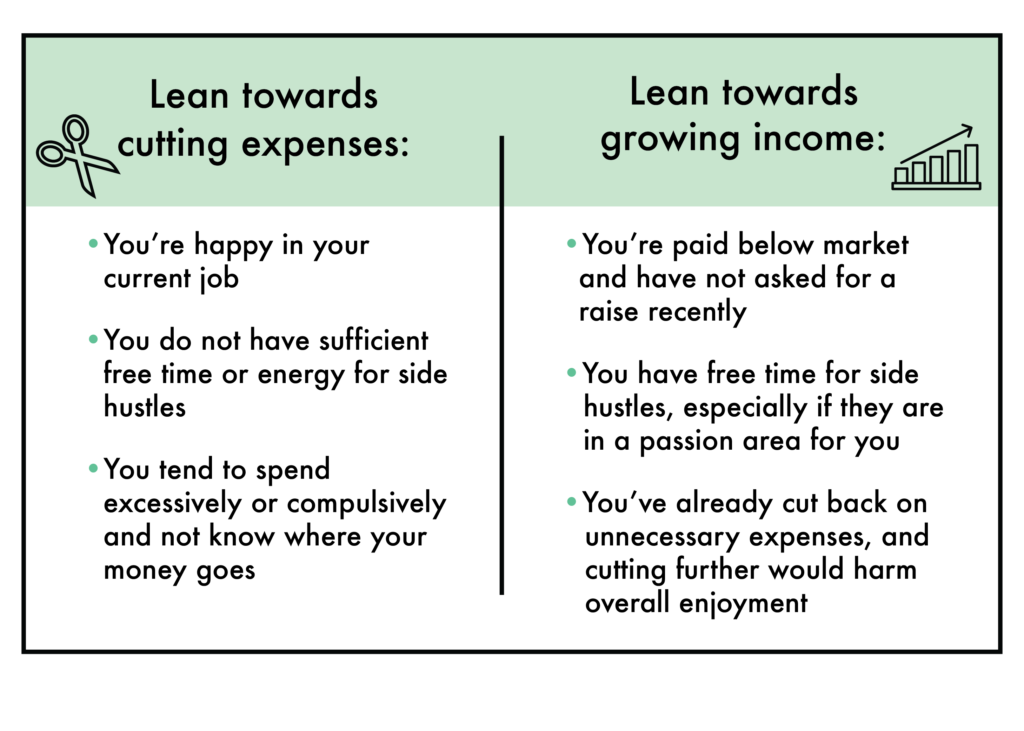 9. An Adult's Guide to Social Skills, for Those Who Were Never Taught – The New York Times
As you learn more hard skills to get ahead in work, don't forget about them soft skills. Remember, they don't know how to automate the 4Cs in the workplace just yet.
10. 6 Different Wealth Levels and How They Affect Your Decisions – Budgets Are $exy
Which wealth level are you at now?
Level 1: Paycheck-to-paycheck — where you're conscious of every dollar you spend, especially when holding crippling debt
Level 2: Grocery freedom — when specific grocery item costs don't impact your finances as much anymore
Level 3: Restaurant freedom — when you can eat what you want at restaurants without caring about the costs!
Level 4: Travel freedom — when you can travel how, when, and where you want
Level 5: House freedom — when you can afford your dream home
Level 6: Philanthropic freedom — when you can give away money that has a profound impact on others
If you're at Level 1, do check out my Explaining Snowball Method, The Best Way to Pay Off Debt article. All the best, you can do this.
—
That's it for this round, catch you next time! Want to submit a link you thought was great? Reach out to me on FB or Twitter.
To read past link roundups, please click here.