Link Roundup #69: 10 Things to Know This Week
Accelerate your personal finance knowledge with this regular feature on Ringgit Oh Ringgit – the Link Roundup! I promise you'll find these 10 links informational 🙂
I admit: I like to consume productivity-related content, and I follow some of these productivity influencers. They give out a lot of tips that I use today (including things like putting slow-talking Youtuber and podcasters on 1.5x speed – GAMECHANGER). And yes, I do find it satisfying then I manage to pack in a lot of things in a day.
But like everything else, there are consequences for taking things too far or to the extreme. This article serves as a good reminder that something as good as 'productivity' can also be an unhealthy obsession, a coping mechanism for people in denial of everything horrible that is happening in the world.
Buying groceries IRL – more temptation to add things you don't need in your cart. Buying groceries online – accidentally buy too much.
Has it happened to you? What did you do with the food?
(My most recent happy accident:)
Click the link above for the full explanation for each term, but wow haha I finally found out what SAFU means, awesome!
Business owners and decision-makers, hear me out. What if… you pay workers at the beginning of the work, instead of the end? According to this study, they are more productive.
The authors conclude that giving workers cash upfront helped alleviate the mental burden of their financial problems and freed them to be more productive..the study adds to a growing body of research that says that money really does help workers earn more money.
Seriously, kudos to the Cilisos team for compiling many 1MDB-related updates – not an easy task. I didn't know Trump pardoned Elliot Broidy, his former fundraiser who tried to stop the US from investigating 1MDB!!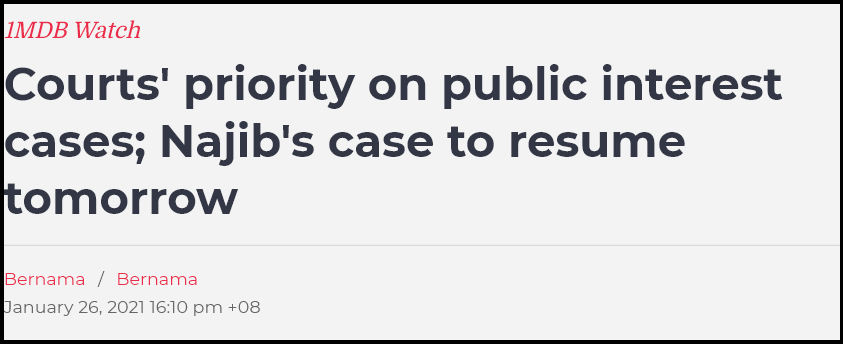 Resources like these make me dread motherhood less. Sleep-trained babies = quality sleep = better work.
Yeah, I guess I am contemplating kids, against my better judgement. Love is so strange – it makes you do objectively stupid things like getting married and considering motherhood. You're aware of how lopsided the benefits are to your life and career, yet..
Fortunately there are risk reduction strategies and also growing support. Good, I'll need those. Not working is not an option.
A good page to bookmark!!
Malaysians will have another monthly money diary / budget update / month-in-review-styles articles to enjoy 🙂 In addition to I'm Funemployed's, The Purple Cotton's and my monthly budget updates here in RoR, Liz Tai will start sharing hers as well, woo hoo!
Check out the first post in the link above!
The Bling Empire show made me empathise with obscenely rich people. Am not sure how I feel about that, but I sure am entertained lol. I hope they will do Season 2!
I am #TeamAnna btw. The way she, with her $600 mil net worth, called out those with 'only' $80 mil net worth for showing off was intensely satisfying.
10. Here's How Wall Street Has Always Manipulated the Markets | The Daily Social Distancing Show
Change my mind: Wall Street is made up of Narcissists, Psychopaths and Machiavellians – people with dark personalities who wouldn't think twice before cheating, manipulating and generally taking advantage of people around them. 
Proof:
—
That's it for this round, catch you next time! Want to submit a link you thought was great? Reach out to me on FB or Twitter.
To read past link roundups, please click here.