Link Roundup #75: 10 Things to Know This Week
Accelerate your personal finance knowledge with this regular feature on Ringgit Oh Ringgit – the Link Roundup! I promise you'll find these 10 links informational 🙂
Here are the courses. They are all free, but fees apply if you want to get a certificate (totally optional). Go knock yourself out.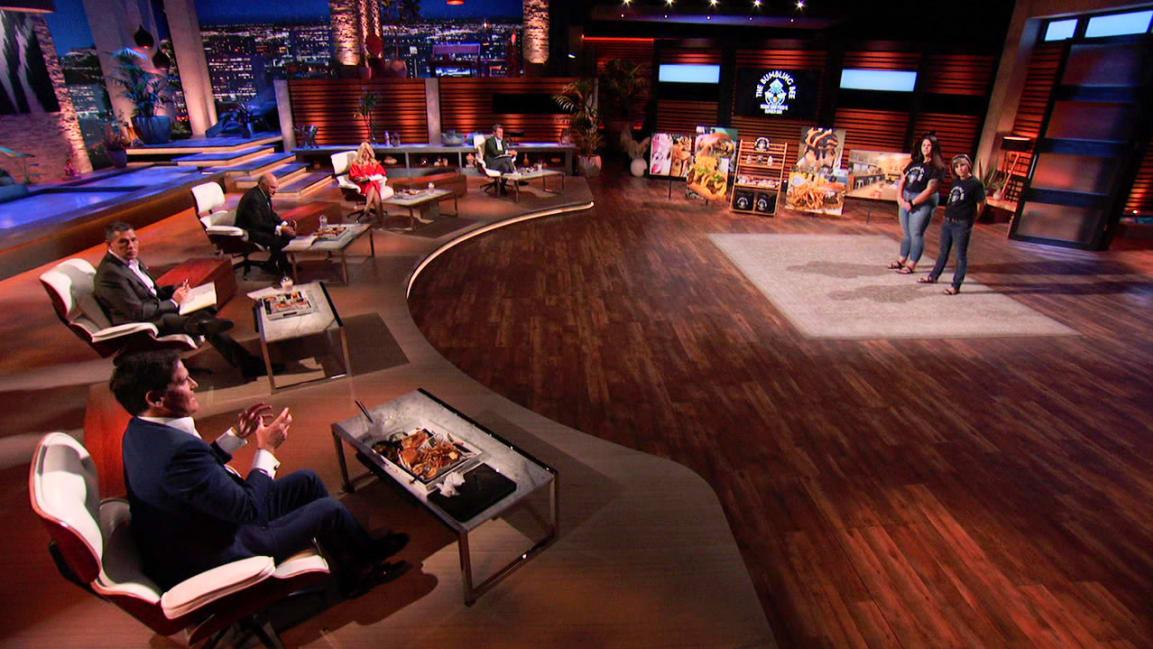 This is an EXCELLENT read. I love how the writer articulated the core differences between startups and small businesses models – startups focus on GROWTH and they can operate at a loss as long as they can scale. They fund this by raising money from investors like the whales in the show, who the founders now have to report to.
Small businesses, on the other hand, is more ideal for the majority of people who wants to 'be their own boss', in the strictest sense of the phrase. No one/minimal people to report to.
You shouldn't substitute one for the other, because the strategies and lifestyles are very different.
Women, you have to learn how to negotiate from other women and not from men- aggressive-style negotiations which men tend to give as advice will backfire on you. 'According to a study published in the Journal of Applied Psychology, women who negotiate aggressively may wind up getting the opposite of what they're after—largely due to the antiquated ideas of "appropriate" gender roles and behaviour.' (Source article)
So, learn from this writer, who is a literal exper in negotiation. In addition to being a mom, Alexandra Carter is a professor at Columbia Law School and an award-winning negotiation trainer to the United Nations. She also has a bestselling book, Ask for More, which helps people to ask the right questions to create better negotiations, in the workplace and at home.
The tips in the article are gold. Read it, bookmark it for future use.
This is a listicle compiling guides to start a small business. I included this because they included guides for little-known businesses, like:
Urban farm
Pet care and dog-walking business
Hand-dyed yarn business
Food truck
Hair care business
Craft brewery business
Furniture maker, and
Self-published author
Learned a new term: financial trauma. I had no idea child poverty is so damaging:
Living in a financially unstable environment can threaten a child's sense of safety because it may mean they can't access basic needs—like food, shelter, and healthy relationships—on a consistent basis. Whether such instability is experienced for a short period, such as after a parent's job loss, or is chronic, as in the case of generational poverty, financial trauma can result in a host of additional traumatic experiences, says Leah Brookner, MA, MSW, PhD, a professor in the School of Social Work at Portland State University,

"Not having health needs met is a trauma; having food insecurity is a trauma; having parents who aren't home because they're working three jobs is a trauma; living in an environment surrounded by pollution and toxins is trauma," adds Brookner.

"We're not just looking at poverty or being poor; we're looking at what other risks that then exposes young people to. And it turns out, a whole lot of other risks are correlated with not having your needs met over a lengthy period of time," says Brookner.
I think, if you grew up in poverty, you may want to read this article. May help you unpack some bottled feelings and start the healing process.
As someone who just broke 25k followers on Twitter, I just want to say that yes, having friends whenever you log online is nice, especially with increased isolation nowadays due to pandemic/social distancing. It's not bad for wanting to grow your online presence.
FYI: success =/= number of followers. To me, it is finding a community where you can freely express yourself and your passions (no matter now niche your interests are, I guarantee there's a community for you somewhere on the web). It is absolutely worth it to optimise your social media presence so you get to find like-minded people, all over the world.
The 3 things are:
Additional healthcare costs
Income taxes on retirement savings (have to check if this is applicable to Malaysians too), and
Big and small lifestyle costs
The last one is important –
"When I talk about your lifestyle, in many cases grandkids* become your lifestyle; you live for your grandkids, you give them everything," Stallworth said. "And giving them everything means that the money's got to come from somewhere."
Nowadays, it's not uncommon for parents to help fund their children's lifestyle too. And for one person to support their communities, in addition to their families. All of those have to be factored in your retirement plans, because running out of money when you're old is obviously NOT an ideal situation to be in.
'There's a direct correlation between the percentage of someone's net worth that's invested in cryptocurrencies and the likelihood they say their personal relationships have been impacted negatively.'
HUH
According to the survey results, polling 1033 Americans,balanced by age and gender,
25% of those who've invested 10% or less of their net worth into crypto say that they've seen a negative impact on their personal relationships,
That number rises to 73% for those who've invested 10%-25% of their net worth,
94% for those who've invested 50%-75% of net worth,
and 100% for those who've invested 75% or more of their net worth
…Me: laughs nervously in ~90% of net worth in crypto
Clocking in over 4000 words, Marcus certainly didn't cut corners with this guide to reading financial statements, aka the documents you have to read to assess whether than stock purchase from that company is a good decision or not.
It's a great read, very information and easy to understand. I recommend it, regardless if you invest in the stock market or not. It's just good to have this knowledge – reading The Edge will make a little bit more sense after this.
(writeup by Dina Murad)
Financial abuse in relationships – restricting and controlling a partner's ability to use, acquire, and maintain financial resources – is a form of domestic violence that is often overlooked in our society. In Malaysia, more than 70% of the Women's Aid Organisations's (WAO) domestic violence shelter residents last year experienced financial abuse.
Financial abuse is used as a tactic for an abuser to gain power and control over their partner. Studies have found that financial abuse is one of the main reasons survivors stay in or return to an abusive environment. This is because many survivors find it difficult to provide for themselves and their children when they try to escape that toxic situation.
How can we identify financial abuse, how can it be avoided, and how does Malaysian law address it?
1. Financial abuse in relationships:
https://www.thestar.com.my/news/focus/2021/04/25/my-039love-or-your-money-red-flags-of-abuse-in-financial-abuse-in-relationships
2. Identifying financial abuse:
https://www.thestar.com.my/news/focus/2021/04/25/identifying-financial-abuse
3. Start financial empowerment education early:
https://www.thestar.com.my/news/focus/2021/04/25/start-education-on-financial-empowerment-early
—
That's it for this round, catch you next time! Want to submit a link you thought was great? Reach out to me on FB or Twitter.
To read past link roundups, please click here.