Link Roundup #80: 10 Things to Know This Week
Accelerate your personal finance knowledge with this regular feature on Ringgit Oh Ringgit – the Link Roundup! I promise you'll find these 10 links informational 🙂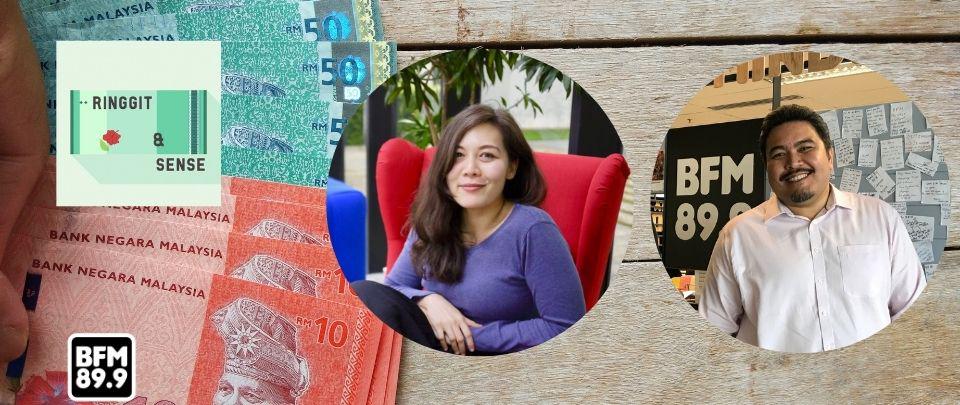 Back on BFM89.9 Ringgit and Sense show with Idham Idris, Licensed Financial Planner with Wealth Vantage Advisory and host Roshan Kanesan to talk about Buy Now, Pay Later. You already know my stance on this – I argue BNPL does more good and than bad to society.
But, additionally… have you noticed that nowadays, instead of increasing salary, the trend is making it easier for people to borrow from future income? And then they call it 'affordable' and 'flexible' and 'innovative'.
This is just one of the points I made on the show. Listen to the rest of the podcast; click the link above.
DOSM released statistics that basically confirmed what we already know – people are earning less. The mean and median monthly salaries & wages fell in 2020. Mean salary is now RM2,933 (down from RM3224 in 2019) and Median salary is now RM2062 (down from RM2449 in 2019).
Yet… the rich got even richer in 2020. According to Forbes, 'the nation's (Malaysia) 50 richest saw their combined wealth increase to nearly US$90 billion, up from US$79 billion a year ago.'
So you tell me how 'financial education' can help people when wealth inequality is the root of the problem. Sucks but we can't rely on the government or the rich to save us.
Maybe we as a society should stop putting ourselves unnecessary pressure to earn so much to the expense of our health and happiness, not when the odds are stacked against us. Maybe we should just learn to live without money.
Related: Thought Experiment: Can We Live Without Money In Malaysia?
Are you frugal? Chances are, if you are a RoR reader, you are.
But I'm also amazed by how the frugal lifestyle is also the more environmentally friendly lifestyle. Which is great, because, you know, climate change.
No, don't say it won't affect you. It will. And when it does, you'll be glad to have the savings from frugal lifestyle to save yourself and your family. This can be as extreme as leaving a country because its sinking, to needing to buy a great air purifier because the air quality is no longer great.
Wow. Soon Wahed Invest users will be able to invest in VP-DJ Shariah China A-Shares 100 ETF, the world's first Islamic ETF investing in China A-shares.
This comes right after they introduced a new portfolio that invests almost exclusively in the US Stock market.
Updated: 1.5 Years In, RM11k Invested: My In-Depth Wahed Invest Review
Branding themselves as an agri-fintech startup, Kapitani is an early stage startup that focuses on empowering smallholder farmers through digital and financial inclusion. Their name is short for kapital untuk petani, which translates to capital for farmers—summing up their goals. 
A startup focusing on helping local farmers! How wonderful!
Besides seeing a need to empower local farmers with agritech, the Kapitani team also saw a surge in public interest to invest in agriculture.

This is due to demand for cash crops like chili, rock melon and cucumber which can be grown locally but are mostly imported for now.
You mean I can possibly support local farmers AND invest in produce that I love to buy anyway? YES
Here's hoping Kapitani.co will succeed!
. When you're not mentally strong, you're more susceptible to doing things you know is not good for you – stress-eating, lashing out to family and friends, buying shit you don't need, etc
So here's an article by an author who wrote four books on mental strength, on actions to do instead of self-destructive ones.
I like Nick Maggiuli's work – he focuses on personal finance using data analysis. And the answer in this article – should you buy an all-time high? – surprised me. He wrote;
..the data suggests that for many risky assets (stocks, Bitcoin, gold, etc.), all-time highs are a bullish indicator, at least in the near term.  Why?  Because all-time highs tend to follow other all-time highs.  Of course, this process won't last forever, but it can go on longer than you think. 
This is a GREAT article. It uses the Big 5 Personality Traits to predict what type of people is right for a certain job. If you're new to the Big 5, it's basically a personality test that gives an indication of where we are in the below spectrum:
Extraversion – Introversion
Amiability – Competitiveness
Discipline – Carelessness
Vulnerability – Resilience
Ingenuity – Consistency
(Most people are 'in-betweeners'- ie not purely extravert or introvert, but somewhere in between aka 'ambivert'. Although, we do tend to lean on one side more than the other)
Buying time instead of things is a great way to be happier. This fits in well with what we know in How to Buy Happiness: 5 Science-Backed Principles to Know TODAY article.
However, there is a catch:
When the participants bought time instead of things, they felt happier, less stressed, and more satisfied.
The researchers found that "spending too much money on time saving services could undermine perceptions of personal control by leading people to infer that they are unable to handle any daily tasks, potentially reducing well-being."
Basically, the reminder here is buying time ALONE is not the answer. It is also the intentional use of the free time towards activities you enjoy.
I've had the 'pleasure' of coming across one of these compulsive talkers recently and, oh wow, they're really unaware of how long they dragged on the meeting.
Some of the hallmark traits of a compulsive talker in the workplace, according to Psychologists Shoba Sreenivasan and Linda E. Weinberger in a 2006 study.:
Ignoring verbal and non-verbal cues of their co-workers to stop talking.
Non-stop monologues/dominating conversations.
Repeating the same stories to the same colleagues.
Lack of interest in work topics, or coworkers' interests.
Sounds familiar? There is one such person in your organisation? This link is for you.
—
That's it for this round, catch you next time! Want to submit a link you thought was great? Reach out to me on FB or Twitter.
To read past link roundups, please click here.