Link Roundup #89: 10 Things to Know This Week
A sharing by a young woman who increased her salary through negotiations and job changes. What makes it relatable is the redundancy phase where she lost her job during the pandemic, but got back on her feet again, landing a job with an even better salary.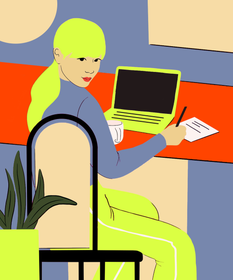 Speaking of increasing salaries, don't forget to read this one: 3 Ways to Get High Salary in Malaysia, Regardless of Your Background
It's more like, easy* with an asterisk, but solid tips can be found here (oh, if only breaking bad habits is that easy). I myself have a goal of creating healthy habits but can't seem to convince myself that I am someone who no longer puts junk food in my body (Tip #2 – True behavior change is identity change) nor able to make exercise 'obvious, attractive, easy, and satisfying' (Tip #3)
Still, learning the theory is part of the habit-building process. Gotta know them so you can do Tip #5 – Reflect on your progress to master your skill.
This post was featured in Of Dollars and Data's My Favorite Investment Writing of 2021 compilation, and I'm now sharing it here because the writing is so personal. She wrote from the perspective of someone who has a lot of money, but didn't have her health.
Excerpt:
I didn't have friends who would come over to help me. No one invited me to anything anymore because they knew I couldn't do anything. No one checked in on me. In fact, I realized maybe some people weren't meant to be my friends if they can't help me at my worst, so I even cut some "friends" out. I still had a lot of money though.

To make matters worse, about 6 months into this accident, I started to struggle with other areas of my health. I had trouble breathing, vertigo, I was chronically fatigued. Was this depression from not being able to walk? No. It was worse. I still had a lot of money though.
Hope that made you think as much as I did.
"Minimum wage should be increased!!"
Yes… but how?
Financial activists, meet policy research. The awesome folks at The Centre have been laying the foundation for Fair Work Act, including the legislation that needs to be introduced, updated and passed so that employee rights are improved.
Working with or co-existing with toxic and narcissistic people that you can't avoid? If yes, you NEED to know the Grey Rock Method, just to keep your own sanity.
It's tough. Hang in there.
Nice explanation of emergency fund, benchmarks, and mini-milestones in the process of fully-funding your emergency fund.
The flexi-home loan one is something I recently found out – from Hann Liew of RinggitPlus. Read how it works, in his words, in the Personal Finance Chit Chat show transcript.
There are good crypto tools in here, some which I personally use. In particular, I want to point out the Greed and Fear Index tool.
Now, don't take this as law or anything, but as a general rule, Extreme Fear is a good time to buy crypto and Extreme Greed is a good time to sell crypto.
A new type of modern-day dilemma: what does one do if the female partner makes significantly more money than her spouse, but the older generation (like in this case, her father) are still stuck to 'men must earn more' mentality?
These things are happening in real life, and will continue to happen with more frequency. All of us have to get used to it, but none of us know what to do or what to say if it happens to us or friends/family, so reading this case study will somewhat prepare you for it.
The only chart I care about from this article is this one – the gap in confidence between male and female leaders by age.
See the confidence gap? Women consistently feel less confident than men. Why is that?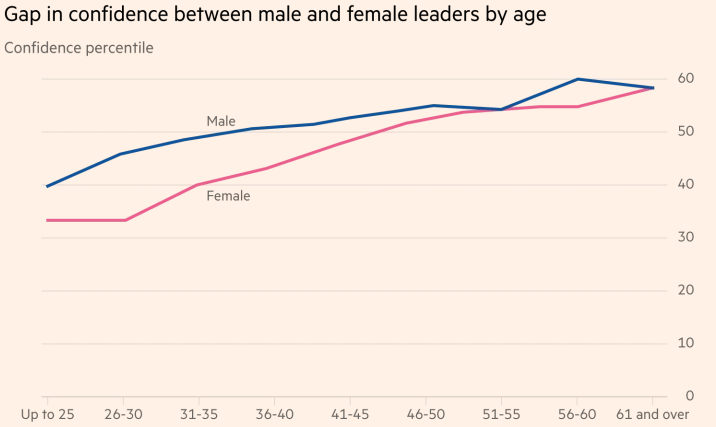 According to the article, it's because..
..because of a widespread tendency to see bravado and charisma as a sign of leadership potential, according to Tomas Chamorro-Premuzic, a business psychology professor at University College London and Columbia University. Those with a quieter leadership style are often overlooked.

Women are less likely to overrate themselves, he argues. Accordingly, many ill-suited men get top jobs.

Arrogant people even use humble-bragging as a means of stealing some of the social equity of the underconfident.
---
My takeaway is this: when women say they 'can be better' at something, I'm just going to assume she is at least of expert level. And when men brag too much about their ability, I'm going to think he's average at best.
And last but not least, a fascinating insight into the process of passport-buying. I'm so happy for him – he will no longer be restricted from many countries just because of his nationality (he's from Egypt) nor forced to join the military!