Bali, for me, is one of those places that was easy to postpone a trip to, because it's so 'near' to Malaysia and I could technically go there 'anytime'. It's only recently that I finally got my ass there.
Confessions of a first-time visitor to Bali: I *did not* know it was this big of an island:
*Not pictured: Nusa Penida, a smaller island located east of Zone 1 below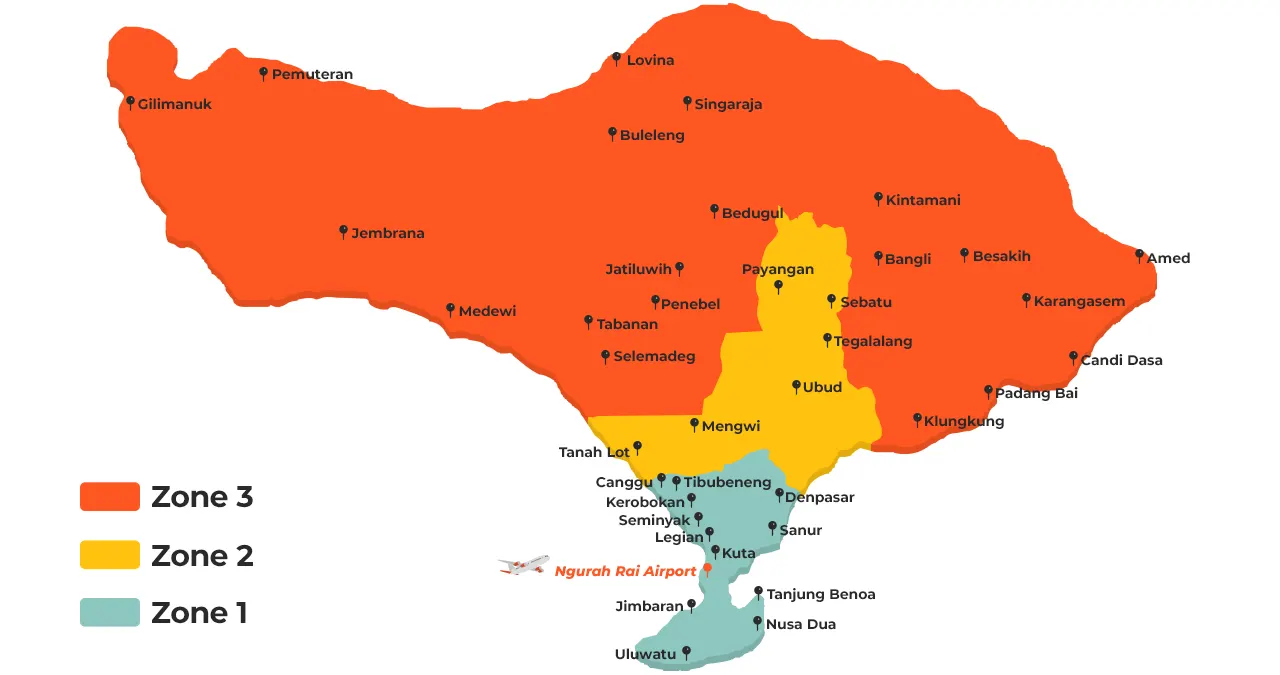 So… all this while, when y'all say you went to Bali, you really meant you went to one (or a few) of those places right? Because there's no way you could cover them all.
I wish I could explore more areas but I only had 6D5N to play around with – well 5D5N would be more accurate, excluding airport travel times – so I decided on 3 nights in Kuta + 2 nights in Ubud. Kuta allowed me to explore Uluwatu, Seminyak ad Legian, while Ubud allowed me to explore Tegalalang.
Many of you recommended me to stay at Seminyak, Tanah Lot, Sanur and Nusa Penida. Next time around I'll try to stay at those locations 🙂
Budget Bali Trip Overview