Guide: How to Make Money with Social Media Skills
It started with a tweet.
Potential article idea: you all like using social media. Companies are LOOKING for people who are good at social media management

Do you want to know how to 'package' your social media skills so you can offer it as a skill, to do as a side hustle?

Article: Yes or no?

— Suraya Zainudin (@surayaror) January 19, 2020
And wow did Twitterjaya respond. 30 'yes' replies as of time of writing! So here you go – an article about everything a beginner should know about how to make money with social media skills.
Note: as social media is still evolving, I plan to continually update this article, but it should be a good starting point.
Just a little heads up before you get too excited – just because social media marketing sounds fun af (and it is), doesn't mean its not work. The 'social media efforts are best done regularly and consistently' part is the work part.
Let's start with the responsibilities,
Responsibilities of a social media manager*
*Other work titles that may have the same responsibilities: Digital marketer; Copywriter, Online Content Writer, Content Lead, Editor, Graphic Designer, Virtual Assistants, Blogger (hi), Inbound Marketer.  If it's not assigned to you, call yourself anything you want (ie Ninja Copywriter or Professional Storyteller, titles that some people do use)
The responsibilities include:
Managing social media calendar (familiarity with scheduling tools like Hootsuite will help)
Knows how to optimise results using social media analytics
Be ready to provide campaign idea consultation
Able to work with people who have the skillsets you need but personally lack – influencers (for reach), copywriters (for text), graphic designers (for images) and other talents as and when needed
Online community engagement and management
You don't have to offer ALL social media. You can choose to specialise your social media marketing services based on the social media you're familiar with the most – which should be your favourite social media platforms.
Right now, you probably know what makes a good post at your favourite social media platform. Its almost intuitive. Your job now is to dissect the best practices and incorporate them in your execution so you have higher chances of doing successful social media campaigns.
I'll assume that you already have good social media skills. If not, buy a course or something – information is everywhere. Now let's talk about monetising this skill.
You can speak meme, but how do you speak business?
What social media skills companies are looking for
As far as I could observe, companies like the idea of buying social media packages that offer the widest coverage and reach. If possible, they want you to do marketing across ALL their social media platforms.
But you and I know that being good in ALL social media platforms is not realistic for one person (or even a small team). Here, it's your job to explain to them that it's better to have great results in ONE or TWO social media platforms than get mediocre results on FIVE different platforms.
How to package your social media skills
Instead of telling you how, I'd like to share examples of packages offered by social media marketing service providers. 
#1 –
#2 –
#3 –
#4 –
#5 –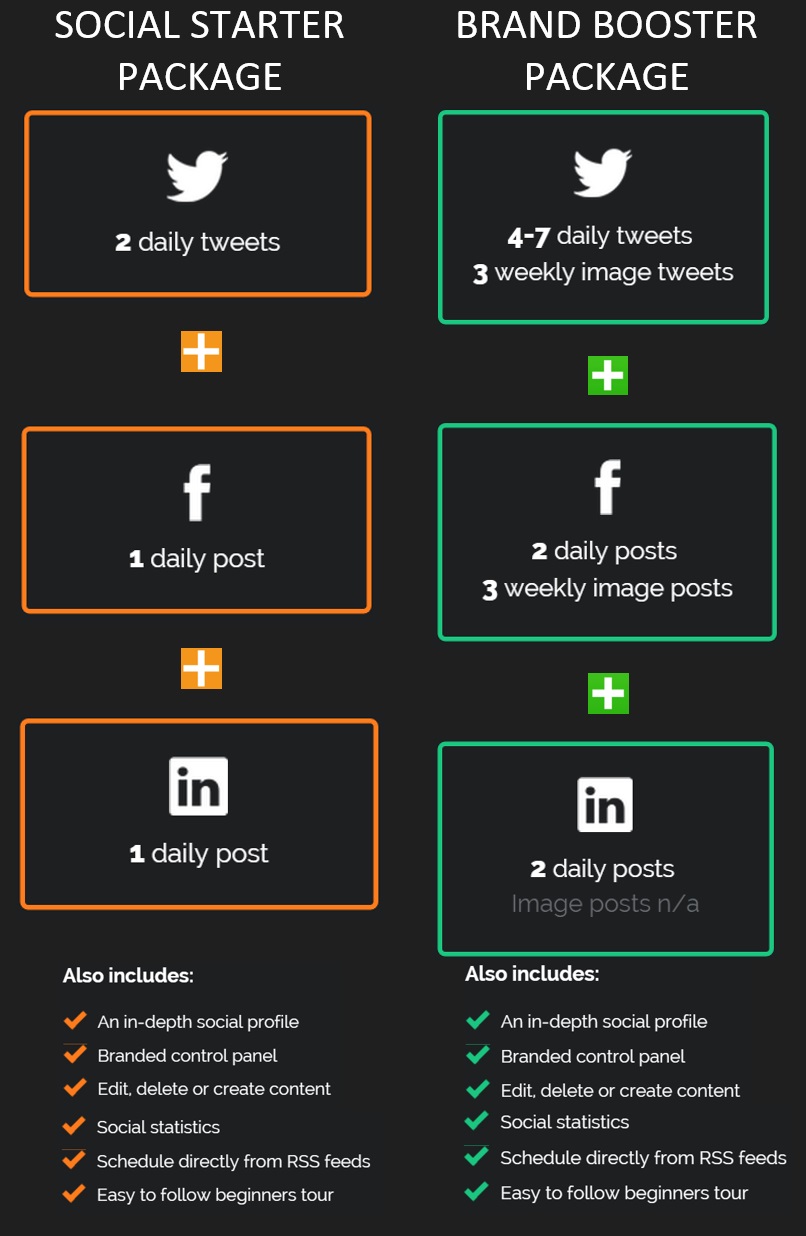 #6 –
That should give you an idea of how social media marketing packages look like. For your own offering, mix and match as you please, using the above as examples. For more examples, Google 'social media packages' and its variations.
All you have to do now is set your own rates, and you're done with the first aspect of making money from social media skills – the 'packaging it up as a service' part.
Related: How to Charge Clients: 5 Methods Freelancers Can Use
How to get clients and customers
There are two main ways to get clients:
#1 – Manage your own platform and offer it to inquiring customers
A personal page, a hobby page, doesn't matter. If you're already managing a successful social media account (or a few), you may already have companies reaching out to you for potential collaborations.
If your engagement with followers is good, you're an even more valuable prospect to clients looking to access your specific target audience.
Example: I use the fact that I do the social media marketing for Ringgit Oh Ringgit, to show potential clients what I can do for *their* brand
#2 – Start selling something
If you don't have your own platform and not planning to make one, other ideas to make money from social media skills include:
Sell anything that you want to sell – including but not limited to preloved items, collectibles, even selling your freelance services (freelance writing, catering, photography, beauty etc)
Help someone sell their products and services, on referral basis, acting kinda like their agent (exp: RM10 per sale generated)
Related:
Last words
If you've read this far, I'm guessing you're serious about monetising your excellent social media skills, but perhaps feel a bit of anxiety. Especially if you haven't 'proven' your abilities.
Do it anyway. You don't have to be great when you start, but you do have to start to be great.
As a way to sign off, perhaps a disclaimer. My knowledge is limited to my own experiences plus the digital marketing-related content I consume. Anyone reading this currently doing social media management work? Add in your two cents to make this article even better 🙂
What other questions do you have about the topic? Let me know in the comments section!