Link Roundup #51: 10 Things to Know This Week
Accelerate your personal finance knowledge with this regular feature on Ringgit Oh Ringgit – the Link Roundup! I promise you'll find these 10 links informational 🙂
Everyone says welcome to a new personal finance blogger, Sivasathish! He's a senior lecturer, a member of the Association of Chartered Certified Accountants (ACCA) and a self-confessed conservative, low-risk, long-term stock investor.
This is is current investment portfolio, which he plans to track and share until 2030. Amazing detail and super clear writing style. Whoever interested in the stocks market can follow.
I like how (1) he repeats again and again that he's NOT a professional (no stocks guru feel, which I like), and (2) how his students say nothing but good things about him! See the comments section – so full of notes from his students. This type of student-teacher interaction is super endearing 🙂
The thing I like most about this article is how it shows how practical money management can help with anxiety.
Obviously, there are a lot of things we can't control nowadays. Taking back *some* control through performing simple financial tasks is a great idea.
Some tasks include:
Make a list of financial habits you'd like to form
Finally finish the financial task you've been avoiding
Create an essentials-only budget
Check your credit score
(Btw, on that last point. CTOS is still giving away free credit score checks with code 'FREEMCO20')
How different people live their lives, and the expenses that come with that lifestyle fascinates the hell out of me. That's why I'm a big fan of Refinery29's Money Diaries.
In this particular writeup, the writer is a van dweller. Someone who lives full-time in a van (as the name suggests). This lifestyle is one of my 'oh that sounds romantic but I'll never be able to do it myself' lifestyle.
How she tackles food storage, hygiene (she gets a gym membership so she can use their showers! how clever!), relationships – everything is so different from my reality. It's a fun read.
After that, you can binge-read all the other entries in the Money Diaries series. This is my version of escapism, I suppose 🙂
Bitcoin Halvening event – the once-every-four-year-event – came and went. As of May 2020, only 6.25 bitcoins enter the circulation every 10 minutes.
This is considered a major event, and major events invite speculations, which in turn invite lots of interest from newcomers.
If you're just starting out, and hella curious about this crypto thing, the first place to start is the Bitcoin Malaysia community. Personally I've been involved with them since 2016 or so, and their commitment towards education and efforts towards helping members avoid scam/ponzi won me many times over.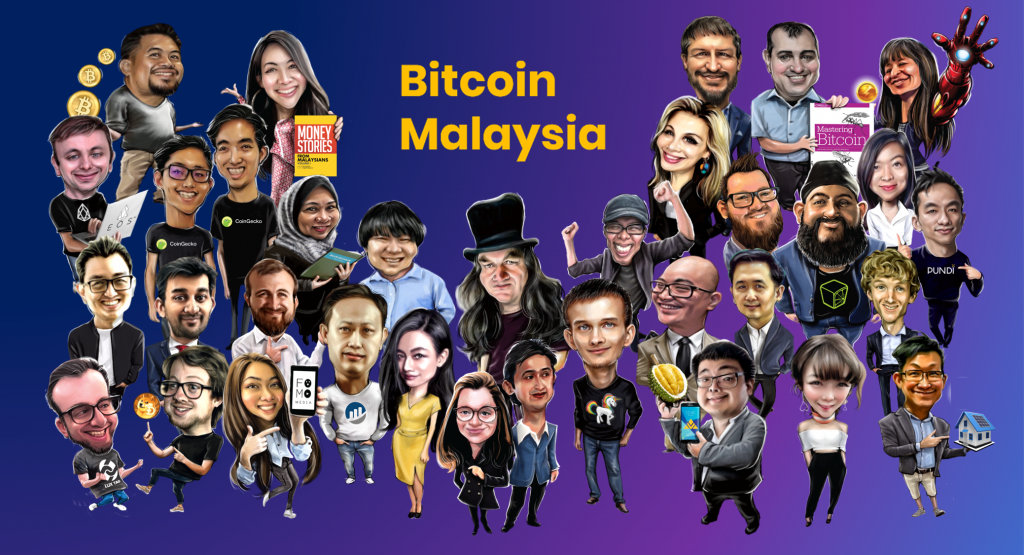 Balkoni Hijau by Helmi Hasan is one of my favourite local personal finance blog nowadays – superb quality of writing and analysis.
In this article, he shares the true cost of buying under-con property for the purpose of renting it out. Helmi covered from the process of purchasing said under-con property, to inspecting it, to renovating it, to furnishing it, to advertising it to find tenants.
Anyone who've ever wanted to earn passive income by becoming a landlady/lord should read it.
Unemployed folks, apply for the campaign. You get access to Coursera's many courses. This is your chance to learn a new, high-demand skill then making good living from it.
Honestly right. If you're relatively privileged (live in urban area, can understand English,  have access to internet, have roof on your head, family takes care of your immediate needs etc) but still complain about being poor… then it's not about lack of opportunities. It's just you.
I don't know how I feel about this article. On one hand, blegh rich people complaining about the negative effects of being rich. On another, okay fair enough, there are parts where these rich people are aware enough of society's perception of them that they lay low and avoid displaying their wealth.
I guess the reason why I'm sharing this here so that the trust fund babies among you (and in general whoever rich reading this) know enough that flaunting wealth in this day and age is considered extremely, extremely tacky.
The world is moving towards digital creators and influencer-teachers. That is undeniable. People who have a good online reputation can make lots of money sharing their knowledge to eager fans.
A lot of people think that the creation and making money process is easy. All you have to do is get lots of fans and you're set. It doesn't work like that.
Some people are lucky enough to be doing it 'right' by instinct and amassed their following being who they are, but lack the technical skills to create a business out of it (so basically they're just famous for the sake of being famous).
Some people know the business side of it, but struggles with conveying their message in a simple way to their audience.
I like how this article breaks down the effort that is put behind the creating and selling of a digital product. Such a good, inspirational read.
*Note: the 'stock market' here refers to the US stock market, not Malaysia. Thought I should clarify that.
Takeaway no 1: The stock market = the economy
Takeaway no 2: nothing makes sense, so the average investor should just forget about timing the entry/exit and just continue dollar-cost averaging and investing for the long term
10. (Stereo)types of Malaysian Investors: Who You Are Based on What You Invest In – Ringgit Oh Ringgit YouTube Channel 
And last but not least, the latest addition to my YouTube channel. Investors, can you tell me (1) if I described you right, and (2) if there are other stereotypes you associated with different types of investors? Let me know 😀
—
That's it for this round, catch you next time! Want to submit a link you thought was great? Reach out to me on FB or Twitter.
To read past link roundups, please click here.