Affordable Housing in Malaysia: 6 Alternatives to Consider
This article is dedicated to everyone who ever uttered the phrase: 'I can't afford housing in Malaysia, it's so expensive!'
Which, if I'm honest, is the majority of you, at one point or another. It's one of your favourite complaints. The default, almost.
(You are right though. It is expensive, especially in Kuala Lumpur and Penang. According to Khazanah Research Institute, property prices in Malaysia is 'severely unaffordable' at 4.4 times the median annual household income in 2014. A more acceptable range is 3x.)
(Having said that, Malaysia's housing market is nowhere near as bad as the Top 10 most unaffordable locations globally. Hong Kong is 20.9 times (!!!) the median annual household income as of 2018)
But still, ok, just because we're not the worst doesn't mean the situation is good for us. What can you do if you can't afford the housing in Malaysia? What are your options when it comes to living situation?
Here are some alternatives.
#1 – Pick one: A Just-OK place in the city OR A Great place far from the city
If you die die also want to live in the city, think it's time to come to terms to the fact that affordable housing there WILL ALWAYS be less than perfect. You have to think of what downsides you can live with, instead of what you want.
Some downsides I could think of:
Located in a high-crime area
Far from public transportation/work
Lack amenities
Bad management and maintenance (apartments and condos)
On the small side
Super dense and lack privacy
Low-quality
Hard to get (lottery system, see your luck how)
Any of you bought/rent a place in the city that costs RM500k and under? Feel free to confirm these downsides, or add more that I missed.
If you can't fathom getting a place with any of those downsides, then the only place you can afford is somewhere far from the city. Still not keen on that? Then maybe you'll consider…
#2 – Living with Housemates
In my early 20s, I rented a nice condo in the heart of KL, took the Master bedroom, and rented out the other two rooms. You can read more about that in this article: How I rent a master bedroom in Kuala Lumpur for RM150 a month (not including bills)
TL;DR – My share of the rent was low, yes, but I also spent a lot of time for this living arrangement. Among other duties, I listed the rooms in different portals, interviewed potential housemates (and dealt with a lot of crazies), sorted out home bills (like internet and utilities), fixed things that needed repairing, bought home stuff for the common areas, and more. It was like a second job.
But in any case, it's doable. I've heard lots of anecdotes of people who bought a house then decided to rent out a room (or two) to help with their mortgage. You could even pool your money together with some friends and buy a million-dollar house, like what these 6 friends did in Toronto. They sacrifice a little bit lot on privacy, but you do what you have to do, right?
#3 – Live with the in-laws
Can be a touchy subject, I won't go too deep into it. Let's just say it's an option. I'll literally sell everything I own before I'll consider this for myself… but it's an option.
#4 – Be part of the Co-living movement
Co-living is more than a housing solution, it is a social movement. Think of it like living with housemates (#2) on steroids. With co-living, lack of privacy is no longer a bug, it's a feature. It's now a 'community of like-minded individuals' instead.
No shade. I actually love the idea. I *would* be nice to have someone else sort out the drinking water, internet, and cleaning.
As of the time of writing, there are at least 5 co-living spaces in Malaysia, according to this VulcanPost article. Some of them look amazing. I mean, look:
If you're fascinated by the idea of co-living, go join the Co-Living Malaysia FB page.
#5 – Be a lifelong renter
Or simply don't buy properties at all. Just rent.
Honestly, I don't actually get the whole 'must buy property' thing. How do some people decide on a forever-after location? I don't even know my plans next month.
I'm also dead scared of these possibilities:
Inability to pay my mortgage, so the bank auctions it off (unpleasant to think of, but happens all the freaking time. It happens so often that countless articles and 'property investment seminars' specifically teach people how to buy auctioned properties)
The location suddenly becoming a health hazard hub (shoutout to Lynas yo)
I mean, it's not that I don't want to ever buy property. I'll keep the option open. But I won't stress over getting it early, you know what I mean? Theoretically, if I diligently save and invest my money instead of buying property, I could grow it enough in the future to buy a simple place in cash when I do need to be location-bound.
Renting-as-a-lifestyle is not a bad idea, really. If I need a dedicated mailbox, I could rent one from Pos Malaysia for RM50 per year. If I need to keep my shit somewhere, there are plenty of storage facilities. My gripes with renting are pretty superficial, like the inability to paint the walls that gorgeous shade of grey.
These are my personal opinion. I'm not saying you should do them. But I think people who do buy properties belong to this strange cult where they encourage others to buy properties, too.
It's like they're scared there won't be enough buyers and their house values would drop should they put it back on the market #whoopsIsaidit
#6 – Buy a cheap plot of land then DIY your house
Ladies and gentlemen, did you know – and I totally found this out by accident – that you can buy houses from Lazada?
For example, this 3-bedroom, 1 bathroom option is RM62k.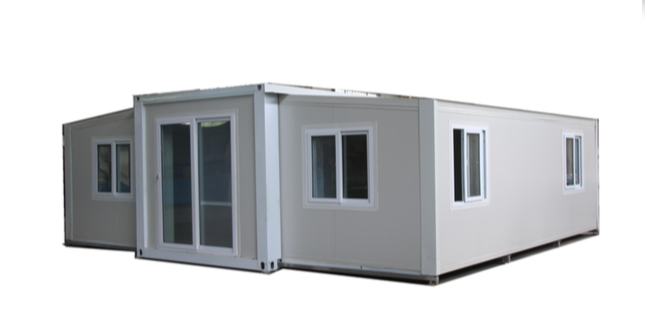 Want more options? Head over to Tiny House Plans, buy one and build it yourself. Emphasis on tiny homes because this *is* an article about affordable housing.
Note: I neither know about the legality of this option, or where to get a cheap plot of land in good locations.
Housing in Malaysia: A Conclusion
I penned this article as a way to sort out my thoughts about my own housing solution. If the property prices in Malaysia – and specifically at the locations I want to live in – remain 'severely unaffordable' like it is right now, what will my living situation look like, 1 year, 3 years, 5 years, 10 years, 25 years from now? I don't know, but it's good to have the options laid out like this.
What's your plan like, when it comes to cheaper housing options? Are you going to pick any of the options above, or do something else? Let me know in the comments.