Link Roundup #90: 10 Things to Know This Week
Being a helpful person is good… until it's not, because people keep asking for your help and you can't get your work done, affecting your KPIs.
If this trait describes you, then check out the section in the article talking about strategies to prevent collaboration overload and burnout.
"(Budgeting made) no significant difference (positive or negative). Plus, budgeters were overly optimistic. They made budgets 25% lower than their regular spending, then continued spending exactly as they had."
So they're saying, budgeting doesn't work. Instead, what works is:
(1) applying the "number of times per week" rule (e.g., "I'll only dine out once this week")
(2) being part of supportive community (like this one!), and
(3) automatically transferring out your savings to another account that you don't use
What do you think? Does traditional budgeting usually work for you?
(For me I still think budgeting is handy to at least get the ballpark figure for spending in different expense categories. But on its own maybe not enough, still need other strategies so one actually sticks to it).
The red flags are:
No formal agreement
Verbal promises
Unclear company goals
Inappropriate personal questions
No employee handbook
Vacancy due to mass layoff
Rude or sarcastic interviewer
No strong company values
What red flags, from your own experience, would you add to the list? Top of my head, I'm thinking no EPF/SOCSO, minimum wage offer (the fact that employers can, by law doesn't mean that they should), and safe working environment (of course).
What does 'working in finance' mean? I wondered, and this infographic does a good job of explaining the different players and how everything fits together.
This part tho:
Women may also underestimate their performance at work. Laura McFadden, an executive leadership coach, says that in their self-evaluations, women tend to grade themselves lower than men do.

One study found that men rate their performances 33 percent higher than women — even when their performance is equal. Researchers found this gap in self-promotion persisted even when workers were told their actual performance and how they rated among their peers.
So women, whatever score you put in self-assessment, add a bit on top of that.
I *love* reading other people's no-spend challenges but find that I can never do it for myself, I love spending freedom too much. So my strategy of choice is mindful spending rather than drastically quitting.
However, I also like the idea of doing no-spend challenge but for a specific category, like clothes or something.
Still sitting on the idea. Have you done a no-spend challenge before? How was it?
I'm sorry but meditation for what now? Quantum jumping? Manifesting success through meeting the ideal version of you who lives in other dimensions? What the heck are y'all smoking. TikTok trends are wild.
Sharing because I'm salivating over the Lemon Garlic Shrimp and Rice recipe.
(Ps I don't know if you know this but you can use rice cooker to make many one-pot recipes. Easy to make and wash up, and excellent for meal prepping)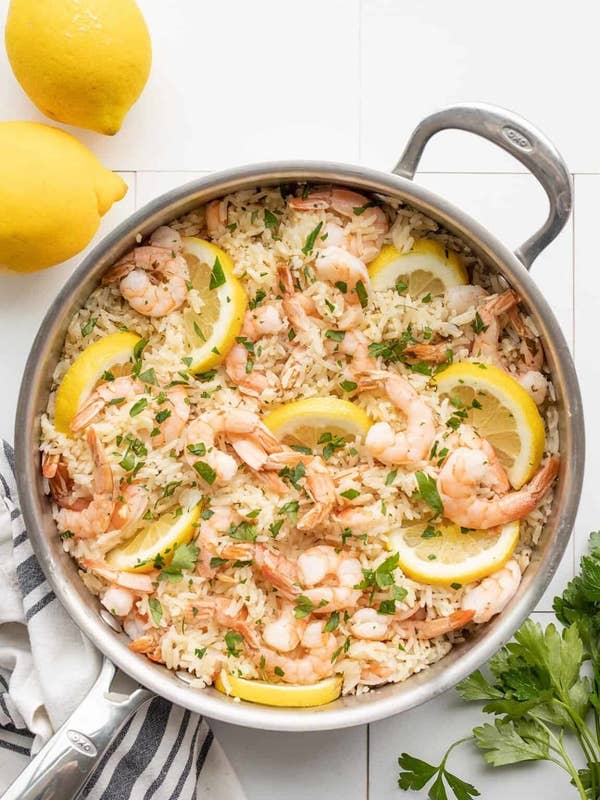 This is my first time hearing about virtual intelligence! If you work from home a lot, this article is worth a read.
People: Do you like international cuisines?
Me *scoops rice on plate*: Yes
This is such a great video, and it's always fun to experiment with a staple and cheap ingredient too!