Link Roundup #97: 10 Things To Know This Week
Accelerate your personal finance knowledge with this regular feature on Ringgit Oh Ringgit – the Link Roundup! I promise you'll find these 10 links informational 🙂
Oh wow, categorisation of office jerks, so you know how to identify and to deal with them better. They even made an easy-to-read flow chart as well:
There is another set of flowchart to determine what kind of jerk boss you may have. People who work with difficult people and bosses, read the full article in the link above.
If you have a LinkedIn account and are looking for better opportunities, definitely read this article so recruiters have a better chance of finding you.
Feel like something is off? I find the phrasing used in this article helpful for identifying exactly what the problem is. Do you recognise any of the 7 signs below in your workplace?
Your relationships with your coworkers aren't give-and-take
People don't ask if you're busy anymore
Your timelines become unrealistic
You're being shut out of communications
Your time off isn't considered
Your team is getting too comfortable
You're getting more office work than glamour work
Never thought I'd see that headline but here we are.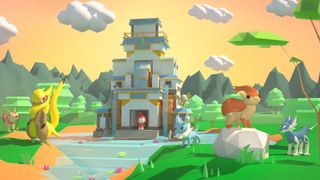 Here's another headline I never thought I'd see, on a related topic:
But but, perhaps, just perhaps, it *might* be a worthwhile venture if you can lease out your metaverse land, for 70% profit like this person did? I mean, only with play money not survival money of course, but that's not bad. Metaverse properties require much less upkeep than physical properties too.
#1 on the list, Benevolent sexism just kicks it out of the park:
'Benevolent sexism' happens when well-intentioned men make decisions for women that may 'kill careers with kindness', and it's often protective and paternalistic in nature. Men may try to save women from difficult challenges, for instance, but in doing so hold them back from progression.

"Many men told us that they had assumed that a woman returning from maternity leave won't want to go for a challenging assignment or one that involves travel"
Find out the 6 other ways women are held back at work:
Double standards
Judged more harshly for the strengths
Excluded from informal social networks
Less exposure to important senior staff
Not being credited for their contributions
Interrupted in meetings
A wonderful opinion piece exploring how a culture of excess made its way into the month meant for self-control.
It's amazing how much you can learn from people, when you listen to them. Self-reminder for me as well to be better at it.
Maybe this can explain why the job that used to give you so much satisfaction and fulfilment is now just… meh.
10. These Kids Are Skipping College to Be TikTok Famous – Vice
This is such a fascinating deep dive into the creator economy, specifically Tiktok creators. I appreciate the reporter – he is not dismissive of the desires and motivations of Gen Z kids, like many others. Thought he did a good job drawing out the good and bad aspects of being a TikTok creator, and how it is being monetised.
The whole segment on brand deals and the cut that managers take in is all so fascinating.