Link Roundup #27: 10 Things to Know This Week
Accelerate your personal finance knowledge with this regular feature on Ringgit Oh Ringgit – the Link Roundup! I promise you'll find these 10 links informational 🙂
1. 9 things no one tells you when you're starting a business – The Ladders
It's a bit oversimplified, but serves as a nice checklist of things you probably don't know when you're starting a business, especially if you're jumping from salaried life to self-employment life.
The 9 things are:
Begin with revenue. Your ideas are great, but how will it bring in the money?
Protect your IP. Things get stolen all the time.
Market yourself. Not just your products and services.
Know your 'why'. The reason for it all.
Understand yourself so you can make great hires. Hire people who are good at what you're not good at. Take the DISC personality test.
 You are NOT the boss. The customers are the boss (but that doesn't mean you can't fire them.)
Build a structure and find balance. Find a routine that works and won't burn you out.
Build a tax savings account and emergency savings. Practical
Embrace change and challenges. You'll be putting your problem-solving skills to the test.
Any of you want to add on to this list? Add them in the comments section.
Related: 11 things I learned about self-employment in Malaysia

2. France Seeks to Stop Fashion Brands From Destroying Unsold Goods – Business of Fashion

You know how some industry practices utterly shocks and disgusts you? This one is pretty bad, for a glamorous industry. Here's the open secret: some fashion brands would rather destroy unsold stocks to 'protect their reputation' and avoid it being sold at discount stores and end up owned by 'poor people'.
And no one, no country, has taken action so far. France is the first one. It's surprising, considering it's a widespread practice. Burberry got caught, but every other luxury brand does it too.
3. Five easy ways men can reduce the burden of emotional labor at work – Quartz
What is emotional labour, you ask?
Emotional labor is the invisible work women do to keep those around them comfortable and happy, encompassing both mental load work and emotion management. It holds women back in the workplace by reinforcing double standards, eating away at focused work time, and creating a more emotionally exhausting workday.
Here's what you can do to make the workplace better for women:
Curtail interruptions. Women are more likely to be interrupted during conversations. Redirect the focus back to her after it happens. Say: "That's a great point, but I'm interested to hear what Sarah was saying. I don't think she was finished speaking."
Listen fully. It ensures that women's ideas are being heard, properly credited, and elevated.
Take your own notes. Don't ask your female peers to take notes for you, to photocopy something you could copy yourself, or to send out summary emails. Don't expect them to organize all the office parties.
Create cultural change. If 'locker room talk' exists at your workplace, simply saying "That's not funny" or "Why did you say that?" is enough to upend the comfort and confidence of those engaging in toxic behaviour.
Think outside your work. Support your own partner and family members.
4. How a Costco-Lover Eats for $125 a Week in Greenville, S.C. – The Kitchnn
I enjoyed reading this type of food diary – it's literally someone's day-to-day, meal-to-meal account, complete with grocery shopping trips.
I like how she fits in meal prep and recipes that work for her busy lifestyle. It's really cool that she eats mostly healthy but also not annoyingly 'too healthy' – there are marshmallows and frozen foods, and also celebratory meals with friends and family. It's so much more relatable and sustainable than most food accounts I follow.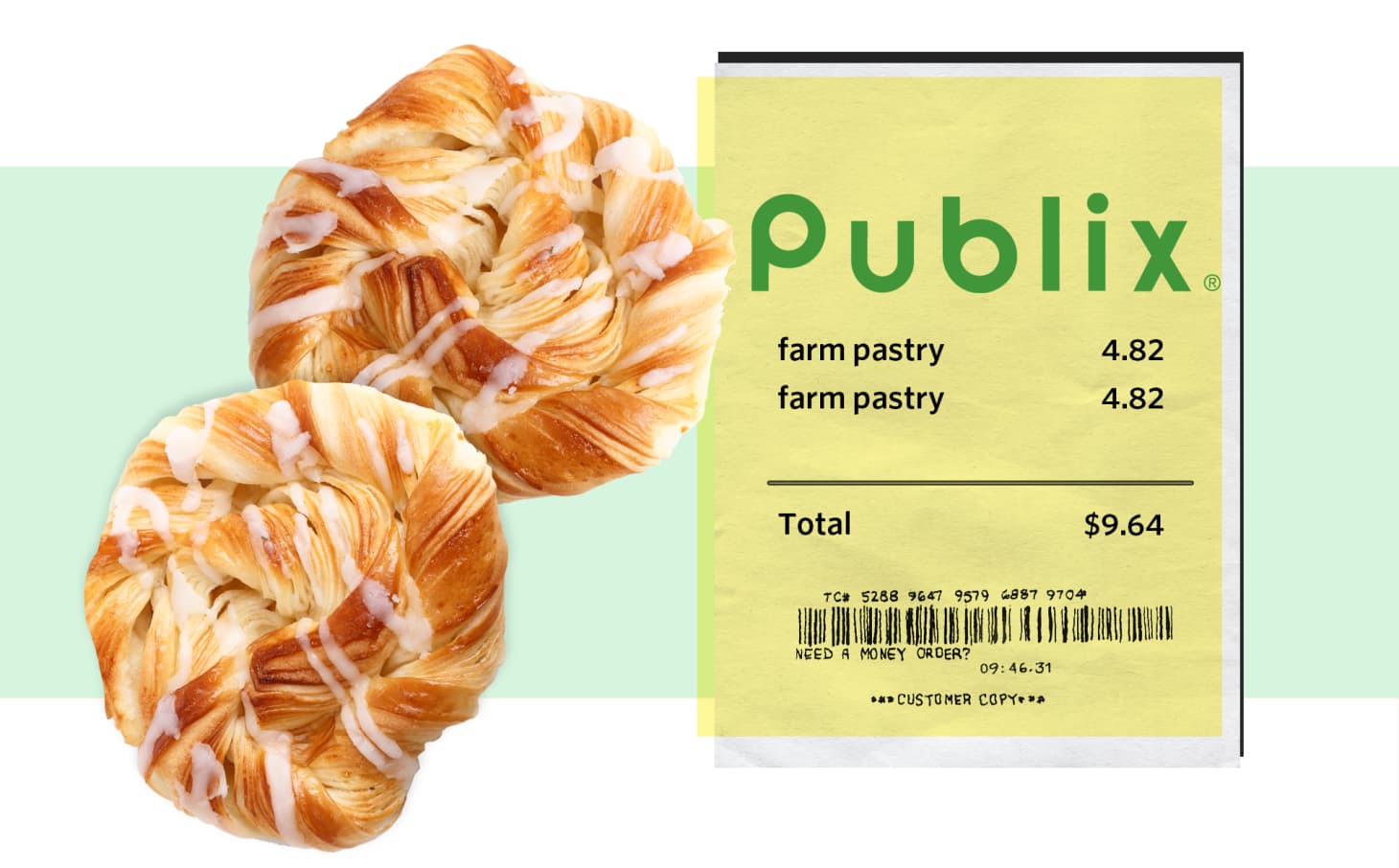 5. I Was Happy to Marry a Poor Man. Then Things Changed. – Bitches Get Ritches
I love this article so much, even though the title *is* a bit of a clickbait. My heart was so full by the end of the article. The writer's partner ended up earning $160k per year, from $20k when she first met and married him (and when she was the breadwinner).
I want to be in this kind of relationship too. The one which my partner and I do our best to out-happy and out-support each other, using our money as a tool to enable each others' happiness and life fulfilment.
Seriously, doesn't that sound like the best thing ever? *Happy sigh*
Related: [PERSONAL] How Money Affects My Dating Life
6. The 5 Best Books to Take Hold of Your Finances in 2019 – The Ascent from the Motley Fool
Because which RoR reader doesn't want more personal finance book recommendations? I got you.
Your Money or Your Life: 9 Steps to Transforming Your Relationship with Money and Achieving Financial Independence, by Vicki Robin and Joe Dominguez – for a healthy relationshop with money
Broke Millennial: Stop Scraping By and Get Your Financial Life Together, by Erin Lowry – for those in their 20s-30s
The Little Book of Common-Sense Investing: The Only Way to Guarantee Your Fair Share of Stock Market Returns, by John C. Bogle – for passive investing via index funds
One Up on Wall Street, by Peter Lynch – to learn about stocks
The Millionaire Next Door, by Thomas J. Stanley and William D. Danko – to understand the lifestyle and habits of the wealthy
For more book recommendations, hit up 10 Best Books to Learn About Investing, According to Malaysians (With Video Summaries)
7. This Is What It Takes to Be in the 1% Around the World – Bloomberg
This chart absolutely blows my mind. Somehow it didn't occur to me that 1% is defined differently around the world? Of course it does, duh Suraya.
Look at freaking U.A.E.* and Singapore, blowing past everyone else. Holy hell.
*The 1% in U.A.E. also doesn't have to pay income tax.
8. Meet the 2019 CNBC Disruptor 50 companies – CNBC
This is one of the most deceptively simple article I've ever come across. It compiles the best disruptors in the private sector, sure, but along with it they also included super-short descriptions of each of those companies.
It's honestly brilliant copywriting at work. I don't know many of the companies on the list, but the descriptors immediately tell me what it is. Some of my favourites are:
Casper – Bed in a box
Duolingo – Gōntan ao ūndegon Tymptir Dēmalȳti mōrī bantis? (I googled this – it seems like it's High Valyrian, of GoT? Lol)
Textio – A.I. for help-wanted ads
Coursera – 50% off master's degrees (BRILLIANT COPYWRITING)
Niantic – the wand chooses the wizard
Go ahead and check the full list. It won't hurt to be familiar with the names of these companies. Go and quickly find out what they do.
9. Malaysia ranks 4th in the world for being crazily obsessed with properties – Mashable SE Asia
According to a HSBC Malaysia online survey,
Malaysia ranks 4th in the world after the United Arab Emirates, the United States and Taiwan
On average, a whopping 4.37 hours in a week is spent by Malaysians when it comes to viewing properties
Malaysians spend longer time viewing property than they do keeping fit at the gym, reading books, or reading and watching the news
More than 26% of these Malaysian extreme property addicts spend between 7 and 9 hours searching for properties online
One out of five Malaysian is crazily obsessed about properties. Extreme house hunters are estimated to spend more than 10 hours hunting for properties by sifting through magazines or online websites.
38% of Malaysians are impulsive buyers while 55% of them are put off by difficult neighbours
I don't know who needs to hear this but chill down a bit, properties are not going anywhere.
10. After men in Spain got paternity leave, they wanted fewer kids – Quartz
Domestic work is hard. It seems easy because the majority of it has always been performed by women, a type of invisible work.
An amazing experiment on Moroccan men pic.twitter.com/NdkQiMvuyO

— Captain Morocco🇲🇦 (@AtIasLion) May 10, 2019
Part 2 pic.twitter.com/wKmLDGvJQK

— Captain Morocco🇲🇦 (@AtIasLion) May 10, 2019
Childcare is one type of domestic work, and this fascinating study showed how men wanted fewer kids after getting paternity leaves.
The researchers of the study, Farré and González 'think that spending more time with their children—or the prospect of having to do so—may have made men more acutely aware of the effort and costs associated with childrearing'.
Makes one think, no?
---
That's it for this round, catch you next time! Want to submit a link you thought was great? Reach out to me on FB or Twitter.
To read past link roundups, please click here.